When a woman in your life just had a baby, it may be tough to find the perfect gift for them. Sure, tiny baby clothes and bows are adorable and flowers and balloons are great for celebrating, but what do you think new moms really want??
If they've already had a baby shower, that was the time to celebrate the new baby's arrival. Chances are they've already received plenty of clothes and baby gear so why not take this opportunity to pamper the NEW MOM and celebrate all the work she just did for the past 10 months! She's probably sore, sleep deprived, and hungry so gifts for her would be the most appreciated.
Here are some ideas for things that I would want after squeezing a watermelon sized human out of my body:
1. Salon Pampering
Help this mama feel good after all she has been through. Gift certificates for mani/pedi, massage, facial, hair cut/color, yoga sessions, etc. If you know her favorite salons or activities that she does to relax and unwind, this would be the perfect moment to offer her that.
2. Quick Eats
It's hard enough to get off the couch when you've had a baby, let alone cook a nice meal and clean up after it. Gift cards for quick eats that her partner can pick up or she can get delivered, make a nice gift. Think of places like Panera, Jersey Mikes Subs (since she couldn't have cold cuts for almost a year!), Chipotle, or just a local pizza place.
3. Date Night
Once things have settled down after a few weeks and the parents are ready to get out and leave the baby with a sitter or grandparent, a gift certificate for a nice dinner out and date night would be much needed.
4. Babysitting
Offering to babysit for that first date night or any other special parent's night out.
5. Mom Jewelry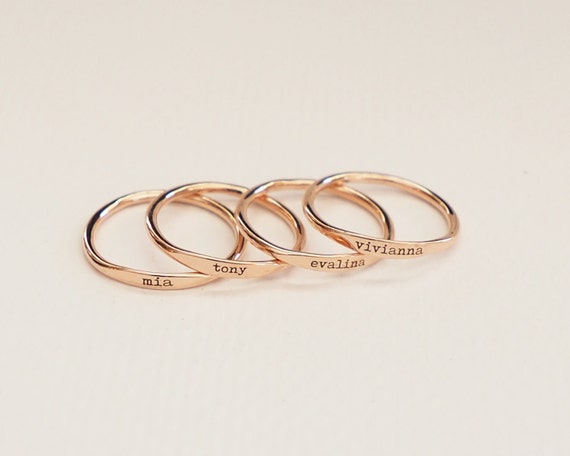 They can keep their children close to their heart with personalized jewelry with their child's birthdate, name, initials, or birthstone. Gold bar necklaces are very popular now. Stackable rings or a bangle would also look beautiful.
6. House Cleaning
Your house officially becomes taken over by the baby even BEFORE you bring him or her home from the hospital. Cleaning is a chore that would be better left to a professional. A gift certificate for a house cleaning would be a great idea for a new mom.
7. Meal Delivery Service or Frozen Meals
Having a newborn in the house makes it much more difficult to get to the grocery store to prepare and clean up dinner. If you like to cook, consider making them some platters or trays of entrees that can be frozen and quickly heated for a nice home cooked meal.
An even better option would be a meal delivery service, like Hello Fresh and Gobble which delivers all the ingredients for gourmet meals right to their door and quick, easy to follow instructions. Also, if you sign up through that link, you can save $60 on your first meal plan.
8. Grocery Delivery
A new mom is definitely not going to have time to go grocery shopping. There are so many services out there now that offer local delivery service. You just have to see which ones are available in your area. Some of my favorites are Shipt (same-day delivery) and Instacart.

9. Amazon Gift Cards
No question, Amazon Prime is the best service out there. With their speedy delivery (sometimes offering SAME DAY!), this is a new parent's dream for all those last minute things they need to purchase for baby. If they already have an account, gift cards are the way to go. If not, get them a yearly subscription to Prime. They'll love it!
10. Fab Fit Fun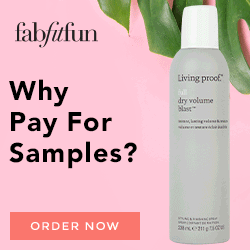 FabFitFun is a unique subscription service that sends you full size products all related to beauty, fitness, home, and wellness that women love. Make her feel special to receive surprises in the mail every month!
11. Mom shirts
These funny sayings on comfy shirts/sweatshirts are cute to wear on those lounging days where you don't even want to get out of your pajamas.
12. Wine
Women love wine right? What better way to relax after a crying newborn than a nice glass of wine.
13. Coffee, Coffee, & More Coffee
New moms & dads are exhausted! Having a newborn really takes a toll on your body and mind so running on coffee tends to become a routine. Gift cards to Dunkin Donuts, Starbucks, or their favorite coffee chain are a great idea.
14. 'Mama' Wine Glasses or Coffee Mugs
Along the lines of what I mentioned before, before or after an exhausting day with a newborn, coffee and wine is a must! This is a cute way to show off those drinks.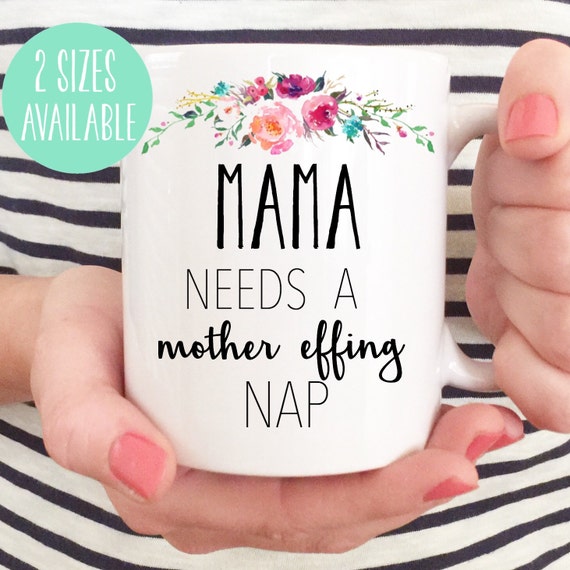 15. Funny Parenting Games & Books
Kinderperfect is a game similar to Cards Against Humanity, but the crude parents version. Sometimes you just need a break from adulting and this is a great way to do that. Dear Baby: I'm Sorry is a hilarious book about the not-so-joyous times of parenting and know that you're not alone!
This post may contain affiliate links which we may get a small commission upon purchase, however all views expressed are my own and include products that I highly recommend.
SaveSave
SaveSave