Welcoming a new baby into the world is fun, exciting, and… exhausting. Oftentimes, all of the attention is put onto the new baby.
While mom is likely head over heels herself – she can often be feeling overwhelmed.
With all of the chaos and exhaustion that comes along with a new baby in the house, new moms rarely have time to take care of themselves. This is why a new mom care package can be so beneficial.
They are a practical gift for the new mom in your life, while also letting her know how much you care.
While everyone is normally so focused on the baby, she will likely receive plenty of adorable baby gifts. However, a new mom care package is the perfect way to let the new mom in your life know how special she still really is.
A new mom gift basket is exactly what it sounds like. It is a unique basket full of treats designed with the new mom in mind. However, it can be difficult to be creative and unique enough to grab the perfect items to complete the basket.
After all, how do you know which items will really help? Which items mom really needs? Which she can't live without?
Keep reading to find the perfect items for your new mom care package to help her in the first few weeks of blissful chaos.
Pre-Made Gift Baskets
Let's be honest, sometimes we just don't have the time to DIY a gorgeous gift basket for a loved one. In these cases, just let the professionals do the work! Choose one of the following pre-made new mom gift baskets that she's bound to love.
1. Nurtured 9 Postpartum Gift Boxes
This postpartum care package is all about soothing the new mom in the days after birth, so she can really enjoy these fleeting moments.
With a healing warm tea, cloud-like slippers, a hydrating hand cream to soothe hands sore from bottle washing, and a clean-burning non-toxic candle and matches to set a tranquil mood, the Nurtured 9 Peaceful Postpartum Gift Box is the ultimate care package for the new mom for while she cares for her beautiful baby.
2. White Confetti Box: Tired As A Mother Gift Basket
This gift set will allow mamas to relax and put a smile on their face. Inside this gorgeously wrapped gift set, you will find a tumbler, sleep mask, a candle, a bottle of bath soak and more. This gift set checks all the boxes and would be a perfect choice!
3. Good Vibes Spa Box
Send the ultimate Good Vibes spa gift box! Only the best pampering products for your loved one. This set is for full relaxation and the most purest scent nature has to offer. A perfect gift basket for new moms in your life.
4. Unbox Me Gift Box
Treat & pamper the new mom in your life with the gift box she deserves! This gorgeous gift set for mom and baby makes a wonderful gift for any new mom! It includes a cotton blanket, soy candle, floral bath tea, and a pacifier clip – plus the option to add more in!
5. Growing Tiny Humans Is Exhausting Box Set
This new mom pamper gift set is perfect for relaxing and pampering moms when they need it most! It includes a foot soak crystals, and different sets of bath fizz.
6. Earth Mama New Mom Organic Gift Box
This gift set is perfect for those natural mothers in your life and it includes bath herbs, body wash, nipple butter, bottom spray and lactation tea. Perfect!
7. Cater to Mom Postpartum Recovery Box
Cater to Mom Postpartum Recovery Box is a larger version of their subscription box with 10-12 curated items. This box is ideal for moms who only want to make a one-time purchase and it makes a great baby shower gift for that special mom in your life.
It delivers exactly what moms need, eliminating the last minute postpartum store run and time-consuming online research with one click of a button.
Pampering Essentials
It's just as nice to curate your own basket with the things you know the new mom will love.
After childbirth, a new mom needs a few items to get her back to feeling good again. From feeling fresh, clean, and rested, these items are necessary in a new mom care package so that she can take care of herself.
1. Dry Shampoo
Time for a bath? Yea right. There's barely any time for that between the diaper changes, feedings, and crying. However, a quick spray of dry shampoo, will at least make a new mom feel fresh and ready to tackle the day.
2. Pillow Spray
Lavender is calming and relaxing, which is just what mom needs after a long day of caring for a new baby. This pillow spray will be perfect for night time, or even just a quick nap to recharge. With essential oils, this spray provides aromatherapy for mom when she needs it most.
3. Face Wipes
Again, new moms will not often have a lot of time for long luxurious showers, but using face wipes will leave mom feeling refreshed when she barely has time for self care. These wipes also help take off make-up (if she winds up with any time to put any on).
4. Sleep Mask
A sleep mask will make the perfect addition to any new mom care package. New moms get very little sleep so any chance they get to sleep they need to take. A nice weighted sleep mask can help mom catch some sleep while grandma is over cooing over the new baby in the middle of the day.
5. Cozy Nursing Pajamas
New moms will often wear pajamas 24/7 while caring for their new little ones. Give her a nice comfy pair of pajamas, like these gorgeous ones from Kindred Bravely, that will help her feel luxurious, while also being accessible for nursing. This will be just the gift she will love to find in her new mom care package curated by you!
Gifts to Make Her Life Easier
After spending 9 months carrying a baby around, it's time to let mom eat, drink, and indulge in whatever she may want! These items make great items for a new mom gift basket because they'll never go to waste!
1. Cleaning Service Gift Card
While keeping a clean house may be the last thing on a new moms mind- it can be nice to find a little order to the chaos. Find a local cleaning service or purchase an online gift card from Merry Maids or a service similar in your area.
Even moms who are not usually particular about their houses will love you for this gift!
2. Meal Delivery Service (Freshly)
Making an actual meal with a newborn can be a near impossible task. While making a new mom a meal or two can be an amazing gift, consider getting her a subscription to a meal delivery service.
She surely won't want to cook at this time, so don't consider one of the services that just sends meal ingredients.
Freshly offers fresh, ready-made meals that just need a couple minutes to cook in the microwave. While you may think that microwave meals wouldn't be that great, these are delicious and you can taste the freshness.
3. Take Out Gift Cards
Getting mom a gift card for a nearby restaurant or UberEats will help her with getting dinner on the table without much effort.
4. Audible Subscription/ Wireless Earbuds
Reading a book may feel like a thing of the past when you have a newborn. Make it easy for new moms to finish a great book by gifting a membership to an audiobook service like Amazon Audible.
These are great to "read" during nursing sessions or while baby is napping on her chest. Throw in a set of wireless earbuds so mom can listen during nighttime feeding.
Just For Fun Gifts
Mom may just want something easy to kick back and lounge with or at least just enjoy some time to herself. These gifts will show a fun side now that she's a mom!
1. Mom Necklace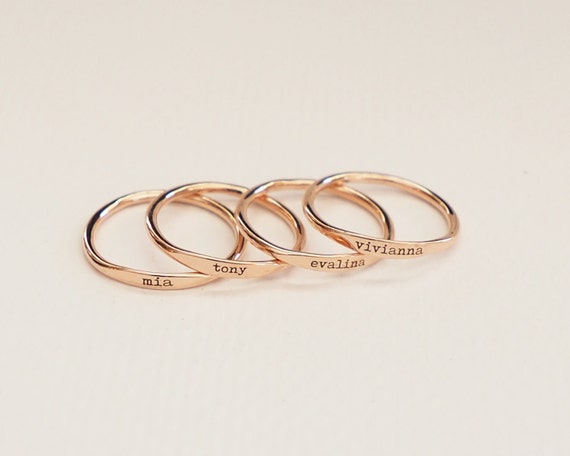 What mom wouldn't want some beautiful jewelry to wear? Show mom how much you care by adding a lovely necklace to her new mom care package.
These gifts can keep their children close to their heart with personalized jewelry with their child's birthdate, name, initials, or birthstone. Gold bar necklaces are very popular now. Stackable rings or a bangle would also look beautiful.
2. Funny Mom Shirts
A funny mom shirt will be the perfect addition to any new mom care package. Mom will get a laugh and will also enjoy a new comfy t-shirt to wear proudly.
Check out my whole post here on all the ideas for these hilarious #momlife shirts.
3. Coffee Mug/Wine Glass
Welcome mom to motherhood in a fun way with a fun coffee mug and wine set. Mom will definitely be needing some caffeine and wine in the near future. After an exhausting day with a newborn, coffee and wine is a must! This is a cute way to show off those drinks.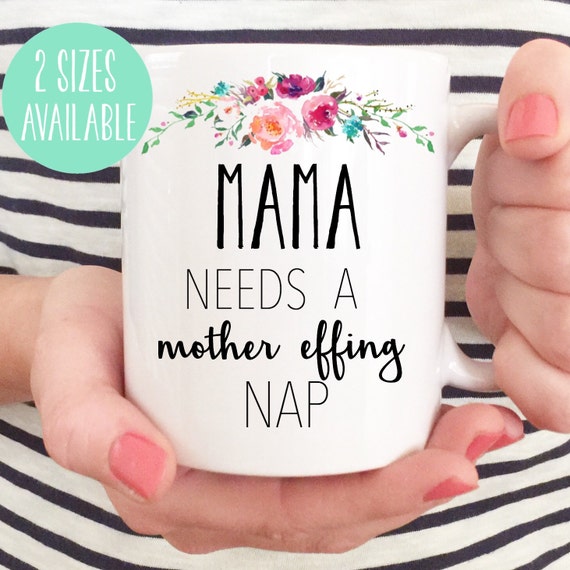 4. Wine of The Month Club
Speaking of wine, why not indulge mom with a wine of the month club? This may not be every mom's "cup of tea" but for those that love it, this would be an amazing addition to their new mom care package – especially after 9 months without it!
5. Fun Socks
These fun socks are sure to be a hit in a new mom care package for any new mom! She will love having something to keep her toes warm, and the writing is adorable. Plus this throws a little something in for dad to!
6. Fab Fit Fun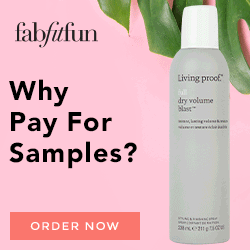 FabFitFun is a unique subscription service that sends you full size products all related to beauty, fitness, home, and wellness that women love. Make her feel special to receive surprises in the mail every month!
7. SwimSpot Tankini Tops
SwimSpot makes swimwear that marries form and function for women of all body types. Many new moms are self-conscious about how their bodies have changed after giving birth, leading them to avoid wearing certain clothing items, particularly swimsuits.
If you're looking for something that will boost the confidence of the new mom in your life, get her one of these gorgeous SwimSpot tankini tops to help her feel stunning and sexy.
Household Essentials
After coming home from the hospital, a new mom needs all the things that will make her life easier. She won't have time to do all the little errands and things she used to do! Here are some household items that would make her life easier- perfect for the new mom gift basket.
1. Water Bottle
Moms need to stay hydrated and they have a hard time remembering to do so. Help the new mom in your life stay refreshed with a fun new water bottle in her new mom care package.
2. Coffee Maker
New moms are tired, and tired moms want coffee. Make it easy or the new mom in your life to have her morning coffee by gifting her a coffee maker in her new mom care package.
While most moms may already have a standard coffee pot or even a Keurig, why not try a trendy new kitchen appliance? The Nespresso machine is a fabulous idea to make cappuccinos and espressos.
For an even lower price point, you can gift mom a milk frother that turns her regular coffee into a cappuccino instantly.
3. Baby Wrap
While this one is technically still used for baby, any new mom in your life would be overjoyed by the gift of being able to use both hands again! The Solly baby wrap gives mom more freedom and flexibility to keep her baby close while still getting things done.
4. Matching Swaddle and Robe
Robes are a super convenient staple in a new mom's wardrobe while she's home. They make nursing super easy and don't provide any restriction down below where they may have some pain. They'll also be overjoyed with the ability to match their new little bundles of joy, and to do so in style with this silky soft robe and matching swaddle set.
New moms need to keep their hands clean as they handle a newborn all day. Handzies soap and water towelettes are great to have around, especially when visitors arrive.
They come individually wrapped, perfect to throw in a diaper bag while on-the-go.
They contain a proprietary formula of Castile soap, water and essential oils. Handzies does not contain alcohol, triclosan, BZK or any artificial perfumes or dyes.
Snacks and Food
After giving birth, a postpartum mom needs all the nutrients that she can get to aid and restore her body. While she may forget to eat among all the change that has just happened, it's important to have some healthy and delicious snacks around.
These bite-sized morsels of deliciousness are a treat that any new mom would love. This Baked By Melissa 25 pack of cupcakes is a go-to sampler for dessert lovers featuring both seasonal cupcakes plus the greatest, must-have original flavors.
EZMILK is a natural, filling trail mix for breastfeeding & nursing moms made with just 5 ingredients, including almonds, raisins, organic pumpkin seeds, organic watermelon seeds and fennel seeds to help support a mom on her breastfeeding journey.
Nourishing and delicious, EZMILK is naturally free of gluten, grain, dairy, soy, added sugars and fenugreek.
Did you know that new moms need even more water while nursing than they did during pregnancy? Water is essential for a baby's growth. It improves nutrient delivery to the baby, helps alleviate nausea, indigestion, heartburn, and more.
Jovē Water is bottled alkaline water providing deep hydration for skin and cellular health backed by clinical studies.
The indulgent Naked Cookies are the ideal treats for any new mom, as they're quick, convenient, and delicious while also being healthy. These premium protein snacks make for the perfect gifts for a new mom who has little spare time on her hands, and who deserves a delicious treat but still wants to nourish and look after her body.
5. BeeFree Warrior Mix Gluten Free Granola
This tasty snack uses only real, plant based ingredients – nothing artificial. Ever. Gluten free, grain free, soy free, dairy free, and more.
BeeFree Warrior Mix is a nutrient dense combination of almonds, sunflower seeds, pumpkin seeds, pure coconut oil, and honey. BeeFree of preservatives and artificial fillers!
6. Mommy's Milk Lactation Cookies
Mommy's Milk Lactation Cookies provide plenty of whole grains, fiber, iron and amino acids that are a natural remedy to help stimulate and increase breastmilk production. They also provide Omega-3 fatty acids that are necessary for Baby's brain development.
Postpartum Essentials
Every woman has a different experience with childbirth. Some may experience a difficult recovery and may need some medicated items for fast healing. If you're close with the new mom, toss a few of these items in your new mom care package.
1. Nipple Cream
Breastfeeding can really leave a new mom feeling sore. Adding some nipple cream to her new mom care package can be a great addition and provide some much needed relief.
2. Postpartum Icepacks
It may be a bit of an odd choice, but will most definately be a needed one! New moms will appreciate your thoughtfulness and will welcome the relief from the pain and discomfort when using this icepack.
3. Recovery Tea
Delivery can take a toll on a mom's body. Postpartum tea can help new moms recover by offering essential vitamins and minerals and also be a support to lactation.
4. Breast Pads
These gel breast pads provide therapeutic relief for common breastfeeding challenges. It can relieve engorgement, and encourage milk let-down. It also helps to clear clogged ducts & prevent mastitis. Making this a clear winner for a new mom care package.
---
All of these gifts are perfect for any new mom, but another gift you can offer is the gift of YOU! Show up and visit, hold the baby, make her some tea or coffee, lend a listening ear, do some dishes or a load of laundry.
Whatever you decide to do, she will appreciate it more than you know.
Have you made a new mom care package recently? Is there anything we missed that you would add in? Let me know!