I had the great joy of having back-to-back summer pregnancies. For my first baby, I was due August 1st and the second one was October 20th. Therefore, most of the later part of both pregnancies were during the hottest time of the year.
I quickly learned how to survive a summer pregnancy in order to reduce the sweating and swelling and improve my energy and spirit.
I live in New Jersey and even though we can have some pretty cold winters, we still get really hot summers. Fortunately, I work in a school so I was off during the hottest few months. Therefore, I wasn't really obligated to leave my house for anything, but there's still always something I ended up having to do.
Getting out in the blistering heat when you're 30+lbs heavier than normal can be brutal. The typical pregnancy complaints like swelling, exhaustion, and feeling overheated are just exacerbated by the summer heat.
My hands and feet were swollen to the point that my rings wouldn't fit and I could barely bend over to shave my legs. I was sweating in places that I didn't know I could sweat and I couldn't even make it through the sand to get closer to the ocean breeze!
Although, having a summer pregnancy wasn't all bad! For starters, I was able to wear very little clothes, easily slip sandals on and off, and could always find an air conditioner or fan nearby.
I also loved that I had summer and fall babies. If your baby is born during these seasons, you'll have the best time of year to spend outdoors and getting them lots of fresh air as a newborn.
It's just getting through that last trimester of pregnancy that can be tough during these months.
Tips for Surviving a Summer Pregnancy
There are several things that helped me make it through the scorching hot days. Here are my tips on how to beat the heat and survive a summer pregnancy.
This post may contain affiliate links which I would receive a small commission should you make a purchase. Please read disclaimer and privacy policy for full disclosure.
1. Dress comfortably and easily
Ok, so if I had to pick a favorite thing about summer pregnancies, it's the way you can dress. I loved that I could just slip on a tank dress and scoot on some flip flops and I was ready for the day.
No bending over to put socks on. No layering up. And no buying expensive maternity coats that I'll never wear again. I also loved that I could accentuate my growing belly bump by wearing tight dresses that I would never be caught in previously! Summer clothes are thin, small, and typically less expensive when you do have to buy them.
The biggest mistake I made during my first pregnancy was purchasing way too many maternity clothes. I justified it because I knew I wanted more kids so I'd end up wearing them again.
However, you never know what season you will be the most pregnant in and you could still need a lot more clothes if the time of year is drastically different. So just stick to purchasing a couple staple items and you will be set.
My favorite staples of a summer pregnancy wardrobe are jersey tank dresses and flip flops. Nothing fancy, just comfortable!
I love a one-and-done outfit (even when I'm not pregnant) that you can just slip on one piece and you're ready to go. If you need to cover up a little more for work, they have short sleeved jersey dresses or you can throw a kimono or sleeveless vest over it. Target and Old Navy have a great selection, as well as Pink Blush Maternity.
Also, I'm a huge fan of Le Tote for maternity clothes. Le Tote is a subscription box/rental fashion service that lets you wear the clothing you choose.
Just wear, return, and repeat as many times per month as you want! You never have to actually buy the clothes.
This is perfect for maternity because you won't wear these items for long and the next time you're pregnant, it could be a completely different season. Check it out at least for the first promo month!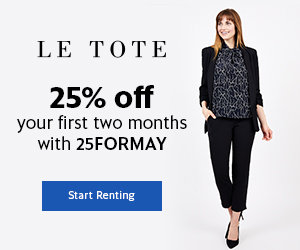 2. Use an all-natural, mineral sunscreen
Anything you put on your skin is absorbed into your blood stream and can reach your baby. That's why it's best to avoid chemicals and artificial ingredients in things that you ingest, as well as skin care products. Sunscreen is no exception.
Use a sunscreen that contains zinc oxide or titanium dioxide as these are natural minerals, not harsh chemicals that could reach your fetus.
I love ThinkBaby Sunscreen for both mom and baby. It has only natural, mineral-based ingredients and is safe enough to use on your baby once they turn 6 months old.
Read more about why it's important to use safe sunscreens to protect you and your baby here.
3. Take your rings off
Your hands and feet will probably be the first to swell up during pregnancy and the heat makes it worse. You may not even realize that they're swelling until you feel how tight your rings start to get.
There were times that I had a tough time even getting them on or off and they will even get tighter during labor and delivery. You don't want them to get stuck on your fingers so just take them off before that ends up happening.
Related Post: My List of Can't-Live-Without Items for the First Few Weeks With Your Newborn
4. Put your feet up
Pregnancy already causes an increased amount of blood and fluid in the body which leads to swelling. Now, adding heat on top of that which causes blood vessels to expand, you will get even more swelling.
If you're in the later stages of pregnancy or have preeclampsia, your feet and hands will be the first to swell. Gravity just brings all the extra fluid as low as it can go. Therefore, elevating your legs and hands can reduce the swelling in those areas and bring it back to the rest of your body. So sit down, relax, and prop your feet up high on a pillow and your arms above your head and watch the swelling go down.
5. Keep a Water Spray Fan With You
This spray fan comes in handy on those hot, summer days and you'll use it when the baby comes too! It's a battery-operated fan that also has a water misting feature.
It's necessary if you're outside baking in the sun and you need to cool off with a spritz of some water and a cooling breeze. Once the baby is here, if you have them outside, you can use it to cool them off, as well.
Related Post: 19 Summer Must-Haves for Your Baby
6. Wear a Two-piece bathing suit
If you're comfortable showing off your bare baby bump, a two-piece bathing suit is the best option for maternity swimsuits. In my opinion, the maternity tankinis or one-piece suits can get really hot. If you're already overheating, you want to reduce the amount of fabric you have on your body.
Although you may be thinking that you can just wear your old bikinis because it's just your belly that is growing, think again. You most likely won't be able to fit in your previous size because your breasts and hips will have gotten much larger.
You don't need a special maternity bikini, but there are certain styles that you may be more comfortable in. For example, bathing suits with more coverage for your breasts and a wider bottom felt the best for me.
If you're going with a regular (non-maternity) bathing suit, make sure you size up 1 or 2 sizes depending on what stage of pregnancy you will be in.
7. Wear slip-on shoes
Any slip on shoe that doesn't have a back or require you to buckle, tie, lace, or strap works best. You will have a very hard time bending over so avoid those fasteners or ankle straps all together.
Your feet also may go up a half size because of the swelling so an open back, open toe shoe is perfect. This way if your foot swells a bit, you should still be able to wear those kind of sandals.
Easy flip flops are so perfect for pregnancy footwear. However, you won't want to do any long walks or hikes in them, but for everyday wear they are great.
If you're thinking about taking a long walk or standing for a prolonged period of time, sneakers with good arch and ankle support will be the most helpful. You're carrying around a lot of extra weight that your legs are not used to so good sneakers are best for your whole body.
Related Post: 33 Things Every Mom Needs to Know About Childbirth
8. Make some fun mocktails
One of the downfalls of pregnancy is that you need to abstain from drinking alcohol for 9 months. That's the hardest for me on warm, summer days when out at a BBQ because day drinking is my favorite!
However, there are so many fun, refreshing mocktails that you can make without alcohol that will make you feel like you're actually having a drink.
Virgin Mojitos were my drink of choice in the summer. Just mix club soda (plain or any flavor), mint, lime, and sugar. So easy and so refreshing!
Frozen drinks like pina coladas and strawberry daiquiris are also easy to make in a blender and perfect for a beach or pool day. Check out some more ideas for mocktails here.
Related Post: How Dad Can Help During Pregnancy, Childbirth, and the Newborn Stage
9. Have a seat in the shower
If your shower doesn't have a seat, a shower stool or tub bench may be a good investment for you. Since your blood pressure is typically lower during pregnancy, the hot water and even inverting your head to shave your legs can get you really lightheaded.
Even just standing for 10 minutes may be a lot on you later in pregnancy. I always got dizzy toward the end of a warm shower and had to lay down right after. Also, when your belly gets big enough that you can barely see your feet, shaving your legs gets tough.
Having a stool in your shower will allow you to sit down and raise your legs up so you can keep them shaved for all those dresses and shorts you will be wearing. This stool definitely helped me ease the burden on my body during showers.
Related Post: 29 Things About the Moments After Delivery That Every New Mom Should Know
10. Wear your hair up
The hair on the back of my neck always made me so hot. Just quickly throwing it up in a pony or messy bun cooled me off. Always keep extra hair ties or clips in your car, on your wrist, and different rooms in your house. You never know when you'll need them!
11. Chew on ice chips
When you're outside in the sun, chewing on some ice chips or ice cubes can give you quick relief from the heat. Just as good as a third quenching glass of ice water, ice cubes can also give that same cooling feeling during labor and delivery.
12. Reduce sodium intake
Eating salt or sodium can increase the swelling and fluid retention in your body, resulting in more swelling of your face and limbs. Try and be aware of the foods you eat that contain high levels of sodium and cut them out. Fresh fruits and vegetables have little to no sodium so eat as many of those as you wish!
13. Stay in the air conditioning
I probably don't need to tell you to do this because it's all you will want to do. Don't go outside for long periods unless you really need to.
You may not feel it right away, but the heat can really take a lot out of you. It will deplete your energy and could cause you to feel lightheaded since your blood pressure is already lowered due to pregnancy.
Our electric bill was always so much higher during those months because the AC was on full blast!
14. Accept help
Pregnancy is one time where you should really take advantage of everyone willing to help you out. You'll have more strangers holding doors open and offering to carry your bags than you could ever imagine.
Everyone knows that a pregnant woman shouldn't be putting out too much effort. Take all the help you can get and go easy on yourself.
Related Post: Biggest Pregnancy Fears and Why Your Should Stop Worrying
15. Take your time
When no one is around to help, take your time! You have a good excuse to be late when you're pregnant. If you have to carry a couple bags in from the car, do one at a time. If you are unpacking your baby shower gifts, take rests in between.
Simple activities that weren't tough on you before will probably be now.
16. Drink plenty of water
Make sure you stay hydrated all throughout pregnancy, but especially in the summer. It's easy to get dehydrated in the heat and that could be dangerous to you and your baby.
You need to drink even more water than you're used to in order to provide adequate hydration when you're pregnant or nursing. If it's tough to get all the water in, try making it tasty by infusing your water with fruits like lemon, lime, strawberries, pineapple, or tangerines. This will add a lot of flavor and make it easier to drink.
I also love the idea of this time-marked water bottle designed specifically for pregnancy. You just need to refill it 3 times a day and make sure you drink the amount of water that's marked at each time increment on the bottle.
It's a great way to keep track of your water intake to ensure you're getting enough.
17. Go out in the early mornings or evenings
In most areas, the heat can get pretty bad in the mid-afternoon. Steer clear of doing activities from 11am-3pm when the summer sun is at it's hottest. Although this can be hard for cook outs or daytime parties, try your best.
My husband and I started a walking routine just to get me out of the house and exercising a bit during pregnancy. We made sure to do it when we first woke up on weekends or right after dinner in the evenings.
At these times it was a lot less hot and humid so being outside was more tolerable.
Related Post: How I Managed the Pain During 4 Natural Pregnancies
18. Indulge in some frozen foods and desserts
My biggest pregnancy craving was ice cream, as cliche as that is. I couldn't go to bed without first having a big bowl of it (the scale definitely showed this).
It satisfied my cravings and cooled me off on those warm, summer nights. So enjoy all the ice cream you crave because it's the one time that you have an excuse!
If you're like me and eat ice cream every day, you may want to look into healthier options that still satisfy your cravings for frozen dessert, but offer less calories or fewer additives.
Chocolate Covered Katie has a bunch of recipes for homemade, healthy ice cream if you have time to make your own. Also, most brands now offer low sugar, all natural, or fat-free ice cream that can make you worry less about eating unhealthy.
Other popular options now include frozen yogurt and my favorite: fruit bowls! These fruit bowls blend frozen fruit like açaí, pitaya, and bananas to taste JUST like ice cream. So satisfying and super healthy!
19. Stay in close proximity to water
Staying cool while you're outside is best done in a pool, ocean, lake, or any other body of water you can find. Even just dipping your feet in can cool you down drastically.
Floating in the water can make you feel weightless and will help decrease any pain you may feel from the weight of your belly, low back and leg pain, or sciatica. Wallowing in a pool will get the weight off your legs, giving you temporary relief from the pain.
20. Stay cool
When you can't be around a pool, a wet washcloth or cold pack on your neck can cool you off very quickly. When you're relaxing with your feet raised, do this to cool you right down.
21. Use natural insect repellant
Along the same lines as the sunscreens, insect repellents can contain harsh chemicals that are not fully known whether they can be harmful to a fetus or not. That's why it's best to avoid bug sprays that contain DEET and other unsafe chemicals.
It's been known that essential oils can be a natural bug repellant. Babyganics has a natural, DEET free bug spray, as well. Their spray contains essential oils and no parabens or synthetic ingredients.
Related Post: The 9 Best and Safest Essential Oils To Use During Pregnancy
22. Reduce your time spent cooking
Of course you still have a family to provide for and cooking may be your duty every night. However, when you're pregnant (especially in the summer), you want to reduce the burden of all those household chores.
Since the cleaning still has to get done, groceries still need to be bought, and dinner still needs to be made, there are several options when it comes to making these tasks easier on you.
Meal prep – Take one day of the week to plan and prep all your meals for the week.
Order take out – Just lessen the load of cooking completely and order take out a couple days a week.
Grocery delivery – One of my favorite services! I rarely go to the grocery store anymore because all my weekly shopping is done online. Almost all local grocery stores participate now and some even offer SAME DAY delivery (like Shipt) which is my favorite!
Meal kit delivery – Meal kits have all the ingredients measured out for your and sent to your doorstep in one little package- enough for 3 dinners a week. It's super convenient when you have limited time and energy to go shopping. Try out Gobble for 6 meals for $36 and super easy meals!
Related Post: 12 Time-Saving Hacks for the Busy Mom
. . . . . .
Summer pregnancies aren't as bad as everyone makes it out to be, especially by following these tips. Sure, it's hot, but it's nothing you can't handle. So relax, stay cool, and enjoy your last summer being kid-free!